Occasional Waterfall in the Hlboca Valley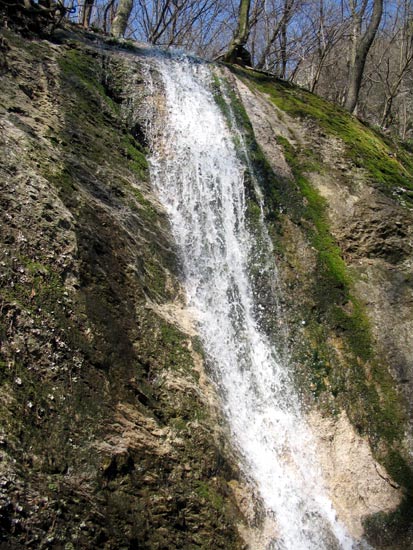 The Occasional waterfall in the Small Carpathians Mountains really exists only in the spring, when ice is melting.
The Occasional waterfall is located at the end of the Dolina Hlboca Valley in the Smolenicky Kras Karst.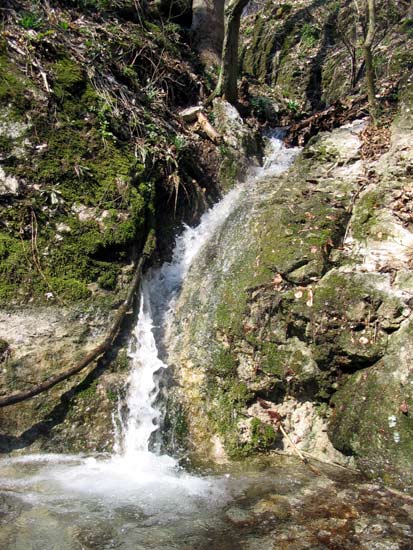 Water basin in the first level of the waterfall.
The Smolenicky Kras Karst spreads on an area od seven square kilometers. There is an Instructive path.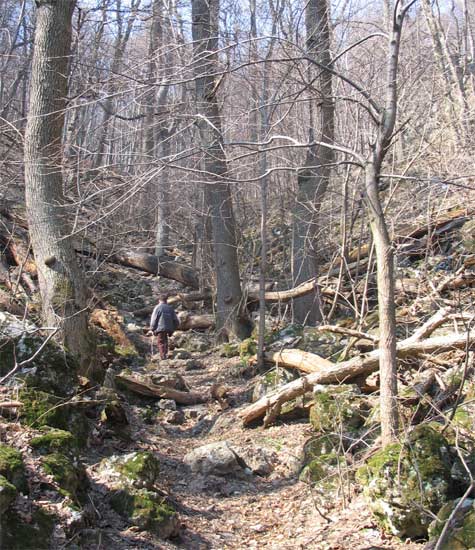 Certov Zlab - the Forest Path in the Small Carpathians Mountains.
Gorge-like valley Certov zlab - the Devils Valley.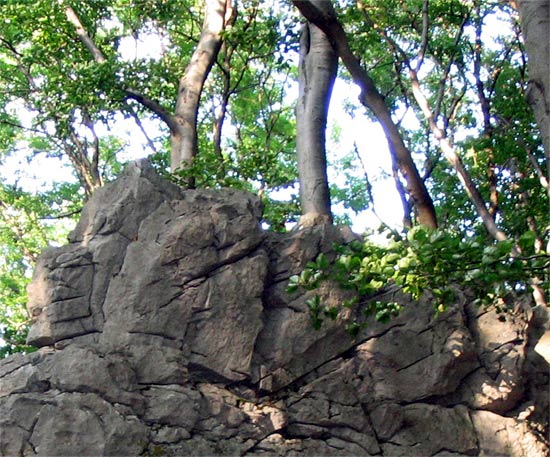 Rocks in the Small Carpathians Mountains.
Monkeys Rocks close to the Zaruby hill - the highest peak in Small Carpathians - 767 meters. Zaruby are a part of beautiful mountain ridge, which begins with the Ostry Kamen castle ruins above Bukova water reservoir.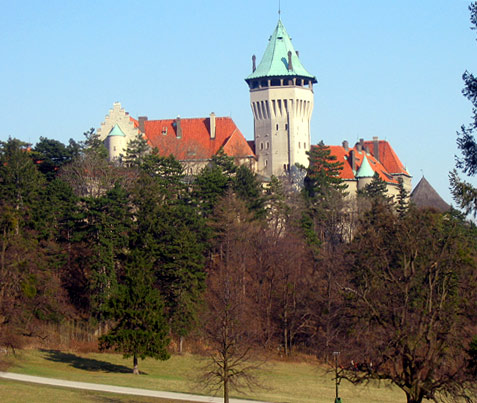 The Smolenice Castle.
Havranica.
"Playground" of Havranica and the Smolenice Castle.
vb, April 16, 2006

Your comment
More information:

Smolenice Castle

Driny Cave
Online Bratislava Guide

Trip to the Molpir Hill: The Waterfall and the Celtic Settlement in the Small Carpathians Mountains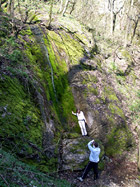 Waterfall in the Male Karpaty Mts. - 2008
Vlado: Popadane stromy v Certovom zlabe (10.3.2015)
Pocas kratkej snehovej kalamity zaciatkom roku 2015 podadali udajne v Certovom zlabe pod tarchou snehu stromy a je tazko priechodny. Mozno bude tura o to krajsia pre pesich turistov :-) Pre cykloturistov asi nie.
Re: Cas (7.1.2014)
Cely okruh trva asi styri hodiny. Asi aj s Havranimi skalami, na ktore sa naozaj oplati zajst. Co chyba vo vyhlade na Zarubach, to najdete na Havranich skalach (zvykne sa im medzi horolezcami hovorit Havranica).
Vlado
Cas? (7.1.2014)
Ako dlho tato cela tura trva?
Padla voda (6.9.2012)
Rad by som upresnil nazov vodopadu na konci Hlboce. Spravne bolo uvedene, ze je to obcasny vodopad, lebo naozaj voda v nom pada iba zaciatkom jari, ked sa topia snehy. Nevola sa vsak Obcasny, ale hovori sa mu Padla voda. Pod tym nazvom ho poznaju vsetci Smolenicania.
Prajem pekny den.
Pekny vyhlad z Havranich skal (7.7. 2010)
Dakujem za tip na super vylet. Oplati sa zajst az na Havranie skaly, je odtial velmi pekny vyhlad. Certov zlab je skvele upraveny pre narocnych horskych cyklistov!
Published: 2015-01-15
Updated: 2015-01-15
Categories: Trips, walks - Trips, walks - Bratislava and Surroundings