The Maly Dunaj River Trips: From Jelka to Jelka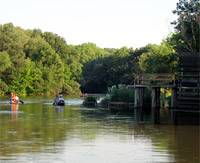 The Maly Dunaj River meanders around Jelka village. The current is easy, so trip takes less than 2 hours.
Pictures from Jelka to Jelka trip: >>
It is possible to hire canoes for 2 or 3 people.
Price for double, or triple canoe per day: 17 EUR. A paddle is included. Lafe saving vest: 1 EUR. Transfers from Bratislava are negotiable.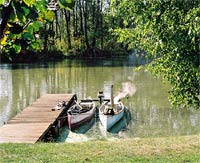 The canoe hire is at Ister Restaurant in Jelka. After meandering a little the trip ends near old wooden water mill.
At the end of trip you can visit the mill but it is not sure the museum guide will speak English.
You can swim in the river just below the mill.
Canoe hire guys from Ister Restaurant can transfer you back to your car in Jelka.
More information: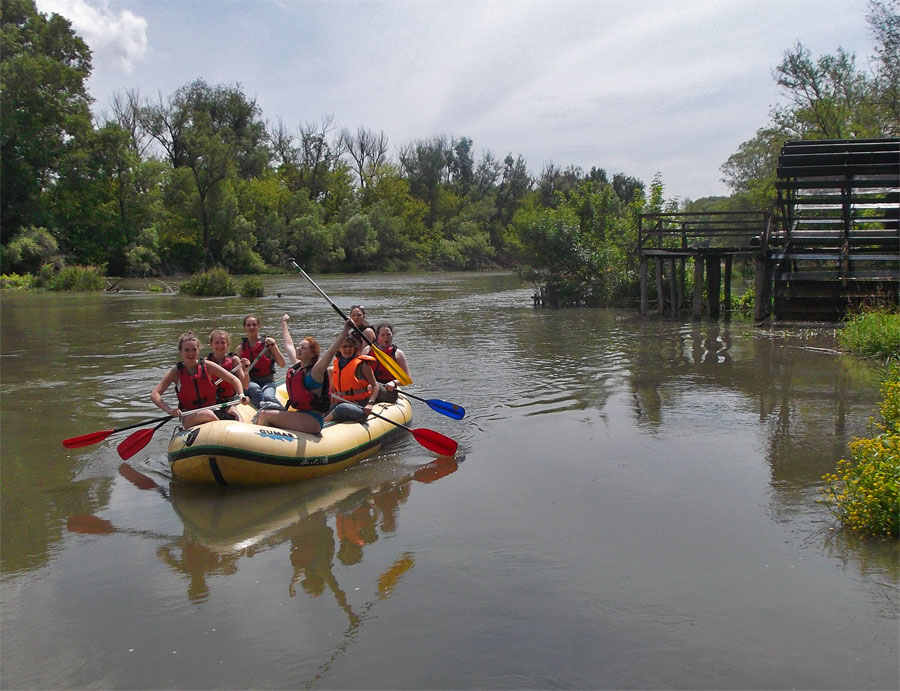 Jelka to Jelka Paddle Trip

Water Mills on the Small Danube
Online Bratislava Guide
Published: 2015-01-15
Updated: 2015-01-15
© Copyright 1998 - 2018, Panorama.sk
All rights reserved. Any publishing or further dissemination of press releases and photographs from resources of Panorama.sk without prior written approval by Panorama.sk constitues a violation of Copyright Act.
Partners of Panorama.sk sometimes place small data files called cookies on your device. By using Panorama.sk you agree to the placement of cookies on your device.