Krizom-krazom. Slovencina A1 with CD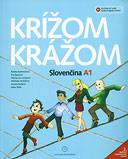 Original and richly illustrated textbook and a 2 CDs for the A1 level is composed in a communicative way without an intermediary language. The authors took into consideration communicational needs of foreigners upon their first contact with Slovakia. Krizom-krazom represents an attractive way how to deal with common communication situations and to acquire the basic knowledge of Slovak. Through the main characters of the textbook, you will find yourself studying, working, in the city or having fun. This purpose is followed also by a richly illustrated and didactically interpreted contents, which enables practice of individual communicational skills in accordance with the requirements of the Common European Framework of Reference for Languages (CEF) for the A1 level (Basic user – Breakthrough). New vocabulary and grammar are explained with a help of pictures, standard phonetic training and dialogues from individual chapters are recorded on a CD.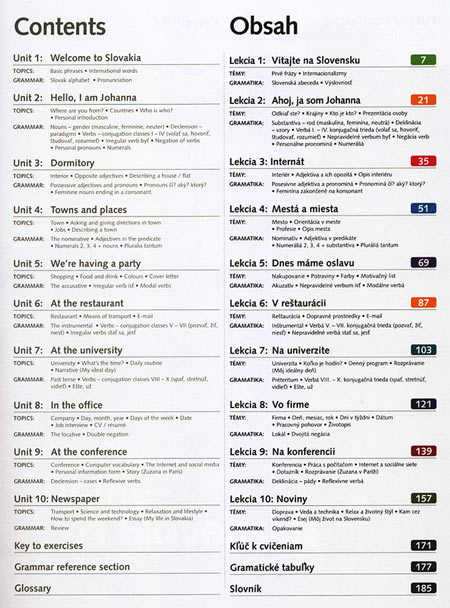 The textbook includes 10 topic-based units introducing day-to-day situations in the lives of the four main characters of the course. All the units (except for Unit 1 and 10) have an identical structure that is easy-to-follow: 5 dialogues recorded on the CDs with new words explained by both definitions and illustrations and followed by reading comprehension exercises on dialogues.
Click on the picture for detailed contents.
Workbook is available.
More information: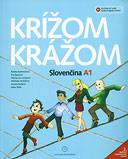 Slovak Language for Foreigners
<%kkmenu(lang)%>
© Copyright 1998 - 2018, Panorama.sk
All rights reserved. Any publishing or further dissemination of press releases and photographs from resources of Panorama.sk without prior written approval by Panorama.sk constitues a violation of Copyright Act.
Partners of Panorama.sk sometimes place small data files called cookies on your device. By using Panorama.sk you agree to the placement of cookies on your device.