Pools and Lakes in Bratislava and Surroundings

There are several summer pools and lakes in Bratislava. You can swim in the Danube River, too. There are many lakes in surrounding of Bratislava. The South Slovakia offers several thermal pools, some of them are open all year round.
Pools and Lakes in Bratislava
Summer Pool Rosnicka - Dubravka, M. Sch. Trnavskeho Street 2, contact: (++421)(2)64360960
Summer Pool Tehelne pole, Odbojarov 9, contact: (++421)(2)44372828
Summer Pool Delfin, Ruzova dolina 18, contact: (++421)(2)53415553
Summer Pool Krasnany, Cernockeho ul., contact:(++421)(2)44872500
Summer Pool Raca, Knizkova dolina, contact: (++421)(2)44872527
Summer Pool Lamac, Pod nasypom, contact: (++421)(2)64462475
Summer Pool Matador, Petrzalka, open on June 23, 2016. Contact: www.kupaliskomatadorka.sk
Summer Pool Budkova - Micurin - is not open even in June 2016.
Lake Zlate piesky
Lake Zlate piesky (Golden Sands) in Bratislava. The complex with large camping site and sporting playgrounds is located to the northeast of the city, beside the main highways to Nitra and Zilina.
Jazera Nove Kosariska Lakes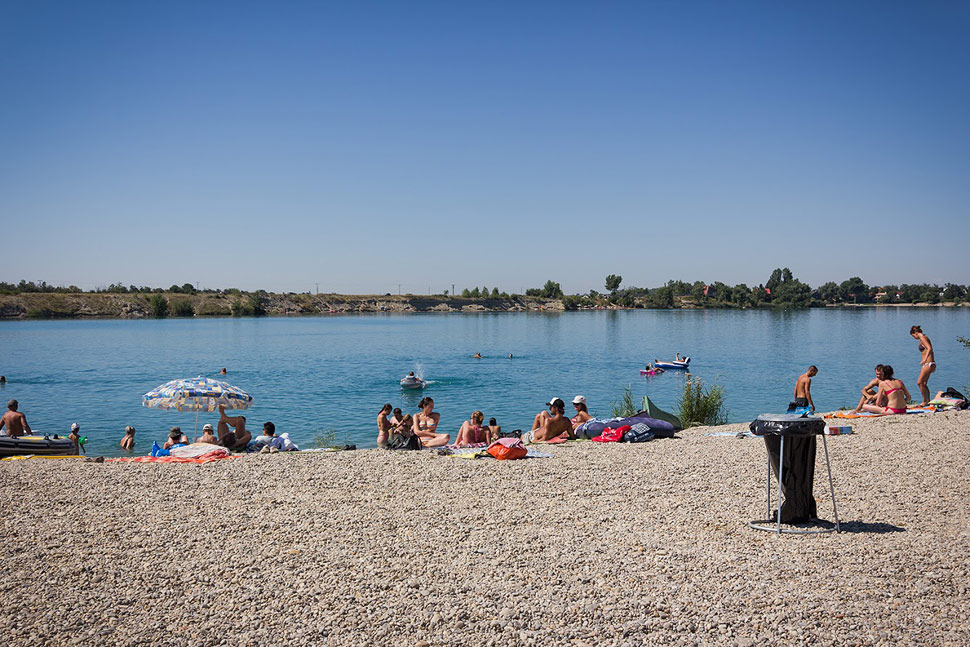 Jazero Nové Košariská 1 Lake near Bratislava.
Two lakes close to Bratislava near Rovinka and Dunajska Luzna. Jazero Nove Kosariska Lake 1 is one of the biggest in Bratislava area.
Velky Zemnik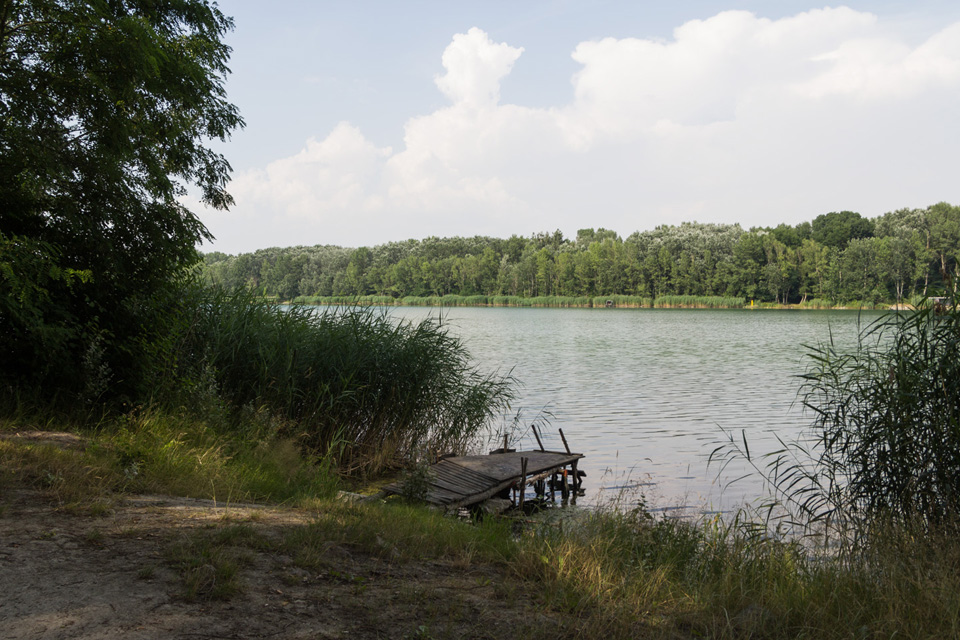 The lake is fed by Danube River groundwater.
The Kuchajda Lake
The lake is in the neighborhood of the Shopping Center Polus at Vajnorska cesta Street. There are showers, toilets, dressing rooms, sporting facilities, restaurants. Water in Kuchajda is not very suitable for swimming.
Lakes in Vajnory
Two lakes are very good visible from the motorway D1 to Trnava. There is only wild swimming.
Lakes Drazdiak, Rusovce, Cunovo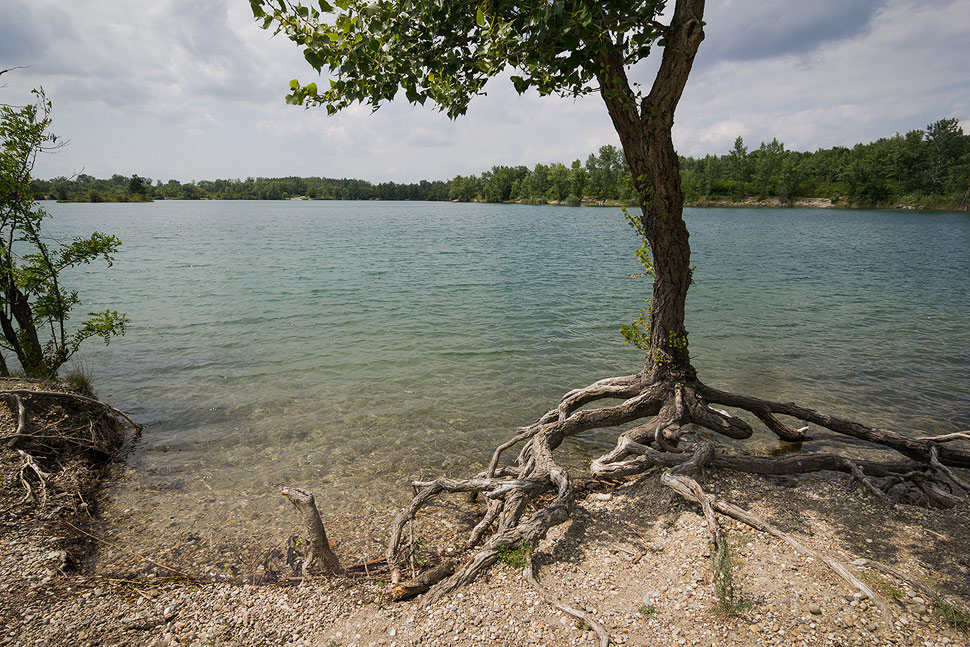 Cunovske Jazero Lake. Author / source: Braňo Bibel.
The lake Drazdiak in Petrzalka with many facilities (showers, WC, restaurant, sporting facilities).
There are some other lakes nearby, but only with wild swimming (Rusovce, Cunovo). There are naturist areas in Rusovce and Cunovo.
Vojcianske Jazero Lake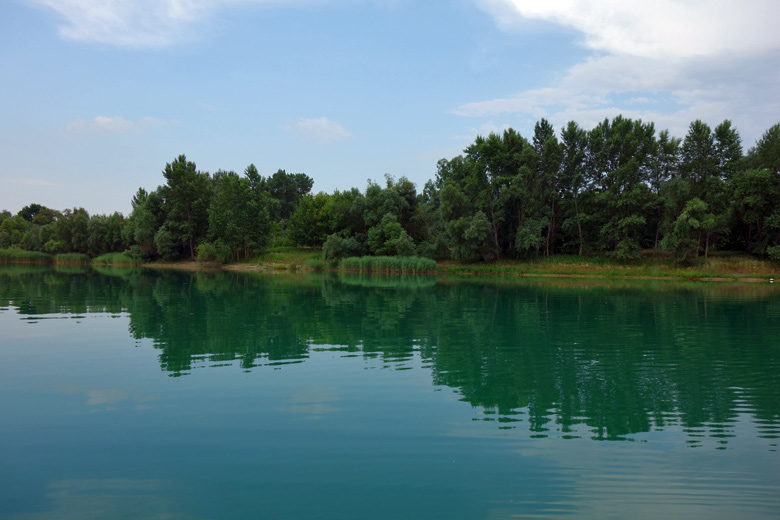 One of the most beautiful but difficult to approach.
Zahorie Region and Western Part of Male Karpaty Mountains
Podunajska Nizina Lowlands and the Zitny Ostrov Island (around Senec – Sladkovicovo – Galanta – Sala Route)
Route Gabcikovo – Dunajska Streda – Velky Meder - Komarno
This page is a part of Online Bratislava Guide.
Published: June 9, 2005
Updated: June 25, 2016