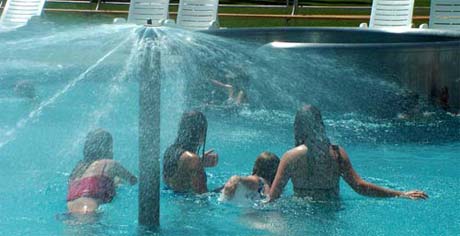 Slovakia does not have a sea, but a visitor of Slovakia can spend a lot of time on Slovak waters - swimming or splashing in thermal swimming pools, aqua-parks, in water reservoirs and rivers.
Whitewater rafting is another water possibility for those who are full of energy. (Cunovo, Liptovsky Mikulas.) There is another less adventurous kind of rafting for those who visit the Dunajec River, or other rivers.
And not at the end Slovakia is known as a country of health curative spas.
We are offering you some tips for "watering" in Slovakia. Our list is far from being complete.